Elaine McMillion Sheldon
A native West Virginian, Sheldon creates non-fiction experiences about roots, identity and change in Central Appalachia.
Elaine McMillion Sheldon is a Peabody award-winning documentary filmmaker based in West Virginia. Sheldon is the director of the Academy Award-nominated short film "Heroin(e)" a Netflix Original Documentary that follows three women fighting the opioid crisis in Huntington, West Virginia. In 2018, she premiered her feature-length documentary "Recovery Boys" at Hot Docs. In 2013, she released "Hollow," an interactive documentary that examines the future of rural America through the eyes and voices of West Virginians. Hollow received a Peabody, Emmy nomination and 3rd Prize in the World Press Photo Multimedia Awards. In 2016, Chicken & Egg Pictures awarded her with the inaugural "Breakthrough Filmmaker" award. Sheldon was a 2013 Future of Storytelling Fellow, and named one of the "25 New Faces of Independent Film" by Filmmaker Magazine and one of "50 People Changing The South" by Southern Living Magazine. She's a founding member of All Y'all Southern Documentary Collective. She has been commissioned by Frontline PBS, PBS NewsHour, Center for Investigative Reporting, New York Times Op-Docs, TEDWomen, People Magazine, Lifetime, Field of Vision, Mashable, The Washington Post, and The Bitter Southerner.
She was recently named a 2018 USA Fellow by United States Artists.
Kerrin Sheldon
Kerrin Sheldon is an Academy Award-nominated writer, director, producer and cinematographer. Sheldon has been behind documentary productions in 25 countries for clients that include CNN, the New York Times Op-Docs, Mashable, Marriott, Budweiser, Facebook and Renaissance Hotels. He is the director of photography and producer behind the Oscar-nominated Netflix Original Short Documentary, "Heroin(e)." He's also the producer and director of photography of "Recovery Boys," a Netflix Original feature documentary follows four men in recovery from opioid addiction. Sheldon has traveled the world making films for some of the top brands in the world, and now is looking to return home to showcase his home state of West Virginia. Kerrin is the co-founder of "Humanity" and an editor on the interactive documentary, "Hollow," about life in McDowell County, W.Va.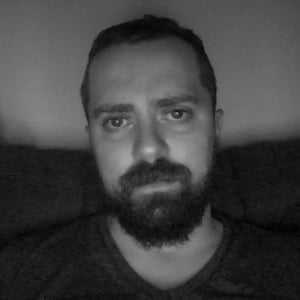 Mark Trent
Born and raised in West Virginia, Mark E. Trent has traveled across the globe telling intimate stories for some of the world's largest companies. He also focuses on long-term documentary projects and short films in and around his hometown in West Virginia. Trent received his BFA from The Savannah College of Art and Design in 2012. Shortly after graduating, he moved to New York City and began working for a boutique marketing agency called Group SJR. Later moving on to work for CNN's content marketing studio, Courageous. His passion for story telling spans photography and film and when he is not on the road he is working on personal projects.
Producers