Elaine McMillion Sheldon
A native West Virginian, Sheldon creates non-fiction experiences about roots, identity and change in Central Appalachia.
Elaine McMillion Sheldon is a Peabody award-winning documentary filmmaker based in West Virginia. Sheldon is the director of the Academy Award-nominated short film "Heroin(e)" a Netflix Original Documentary that follows three women fighting the opioid crisis in Huntington, West Virginia. In 2018, she premiered her feature-length documentary "Recovery Boys" at Hot Docs. In 2013, she released "Hollow," an interactive documentary that examines the future of rural America through the eyes and voices of West Virginians. Hollow received a Peabody, Emmy nomination and 3rd Prize in the World Press Photo Multimedia Awards. In 2016, Chicken & Egg Pictures awarded her with the inaugural "Breakthrough Filmmaker" award. Sheldon was a 2013 Future of Storytelling Fellow, and named one of the "25 New Faces of Independent Film" by Filmmaker Magazine and one of "50 People Changing The South" by Southern Living Magazine. She's a founding member of All Y'all Southern Documentary Collective. She has been commissioned by Frontline PBS, PBS NewsHour, Center for Investigative Reporting, New York Times Op-Docs, TEDWomen, People Magazine, Lifetime, Field of Vision, Mashable, The Washington Post, and The Bitter Southerner.
She was recently named a 2018 USA Fellow by United States Artists.
Darcy McKinnon
A native Floridian and decades-long resident of New Orleans, McKinnon is interested in work that highlights the unique cultures and social issues of the Gulf South.
Darcy McKinnon is a documentary filmmaker and Executive Director of NOVAC, the New Orleans Video Access Center, which has been supporting community-based media in Southeast Louisiana since 1972. She is a co-founder of ALL Y'ALL, with Elaine McMillion Sheldon. McKinnon's work in documentary includes the film "Maquilapolis" and "Live, Nude, Girls, UNITE!". She produces documentary work with Southern filmmakers, and is currently in post-production on "Animals" a short documentary about New Orleans' love affair with a shoe, in production on "Neutral Ground" with CJ Hunt, a documentary about New Orleans' struggle to remove Confederate monuments, in development on "Commuted" with Nailah Jefferson, which explores the impact of Louisiana's criminal justice dysfunctions through the portrait of the life of one woman, which just received development funding from Chicken & Egg.
Zac Manuel
Zac Manuel is a filmmaker from New Orleans, and co-­founder of The Greenhouse Collective, specializing in directing and cinematography. His short films, In The Garden, The Clock, Dreamthroat, LIKE, and Painted Lady have played in competition at various domestic and international festivals, including but not limited to SXSW, New Orleans Film Festival, MECAL International Shorts Festival, and the Rotterdam International Film Festival. His feature films, LIVE EVIL and Walk on Some Heads saw limited release in New Orleans and New York. Zac has directed and photographed numerous music videos and collaborations with visual and performance artists, his work being featured on platforms such as Billboard, Fader, Complex, My Modern Met, and many more. He is in currently in production on his second documentary feature, bloodthicker, a coming­of-
age story about three young, New Orleans rappers and the bonds they share with their celebrity fathers.
Lily Keber
Lily Keber is a filmmaker and educator based in New Orleans. Her directorial debut, Bayou Maharajah, premiered at SXSW in 2013 and has since won many awards including the Oxford American prize for Best Southern Film. The film has been described as "the best documentary ever made on a New Orleans musician."
Her previous work has covered the Department of Homeland Security's policy of family detention, prison conditions in Gaza and the deteriorating environmental conditions on the Gulf Coast. Her work has appeared on Democracy Now!, GritTV with Laura Flanders, Current TV, Electronic Intifada, SF Bay View, CommonDreams, and local PBS programming. Her current project, Buckjumping, dives into a never ­before-seen side of New Orleans through the lens of its most democratic cultural art form: dance. From second lines to drag to high school marching bands, the film paints a dynamic portrait of a city's spirituality, resilience and resourcefulness.
Kerrin Sheldon
Kerrin Sheldon is an Academy Award-nominated writer, director, producer and cinematographer. Sheldon has been behind documentary productions in 25 countries for clients that include CNN, the New York Times Op-Docs, Mashable, Marriott, Budweiser, Facebook and Renaissance Hotels. He is the director of photography and producer behind the Oscar-nominated Netflix Original Short Documentary, "Heroin(e)." He's also the producer and director of photography of "Recovery Boys," a Netflix Original feature documentary follows four men in recovery from opioid addiction. Sheldon has traveled the world making films for some of the top brands in the world, and now is looking to return home to showcase his home state of West Virginia. Kerrin is the co-founder of "Humanity" and an editor on the interactive documentary, "Hollow," about life in McDowell County, W.Va.
Deborah S. Esquenazi
Deborah S. Esquenazi is a documentary filmmaker, radio producer, curator and journalist. Her work explores the intersections of mythology & justice, identity & power. She is a Rockwood JustFilms Ford Foundation Fellow, 2016; Firelight Media Lab Fellow, 2016; Artist-in-Residence at the Mexican-American Cultural Center in Austin, 2016-18; Sundance Creative Producing Fellow, 2015; Sundance Documentary Film Fellow, 2014. Her projects have received support from Humanities Texas, Sundance Institute in association with JustFilms Ford Foundation and Open Society Foundation, Chicken & Egg Pictures, IFP, Arcus Fund, Paul Robeson Fund, and many others. Her debut feature documentary, "Southwest of Salem," premiered at the 2016 Tribeca Film Festival to critical acclaim, and is a reinvestigation into the bizarre allegations waged against the 'San Antonio Four' during the 'Satanic Panic' of the 1980-90's.
Twitter @deb_esquenazi & @sanantoniofour
Anlo Sepulveda
Anlo Sepulveda is an award-winning filmmaker whose most recent work, "Yakona," premiered at SXSW in 2014 and won the Audience Award for Best Documentary in the Visions category. "Yakona," an experimental documentary told from the perspective of the San Marcos River, screened at numerous film festivals worldwide, garnering multiple awards and glowing press reviews. His first feature film, "Otis Under Sky," is an unscripted narrative about a socially inept web artist who finds unrequited love, which premiered at SXSW in 2010.
Anlo developed his unique cinematic approach through numerous narrative and documentary short films. He creates work that is narratively fluid and visually dynamic. Experimental in his creative approach, Anlo enjoys merging narrative storytelling with documentary elements and visa versa. Anlo is currently developing several projects that blur the lines between narrative, experimental and documentary.
 
Jillian Hall
Jillian Hall is the Programs Manager at NOVAC:BR. She is also a documentary film producer and youth media educator with a passion for socially-­conscious storytelling. Jillian's past productions include the award-winning indie documentary "Yakona," a documentary short for the Time, Inc series New Orleans Here & Now, the History Channel series American Daredevils, and a nationally broadcast PBS series as part of MHC.tv.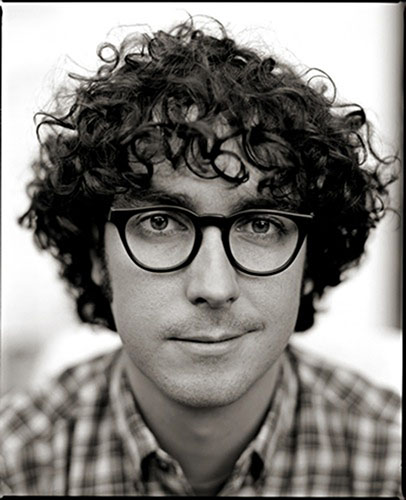 Andrew Beck Grace
Andrew Beck Grace is a nonfiction filmmaker based in Alabama. A recent short, "A Call From Selma," was part of The New York Times Op-Docs series, while his ITVS- funded interactive doc, "After the Storm," was a co-production of PBS's Independent Lens and the Washington Post. His 2012 film "Eating Alabama" was funded by ITVS, premiered at SXSW, played over 40 festivals worldwide, and aired nationally on PBS. The film was awarded Best Documentary by the James Beard Foundation. He directs the Program in Nonfiction Storytelling at the University of Alabama and was named one of the "Most Creative Teachers in the South" by the Oxford American Magazine.
Zack Godshall
Zack Godshall makes films about unsung people and places that exist along the fringes of culture. His subjects range from claim adjusters working in post-Katrina New Orleans to divinely inspired folk architects. His first two narrative films, Low and Behold and Lord Byron, premiered at the Sundance Film Festival and were distributed by Sundance Artists' Services, and his documentaries have played on Time.com, The Documentary Channel, and garnered awards at film festivals around the country.
Chad A. Stevens
Chad A. Stevens is a filmmaker and teacher. After beginning his first feature documentary film, "Overburden," in 2006, the lion's share of his work has centered on environmental documentary. These efforts have led to international recognition, including the Special Jury Prize at the Banff Mountain Film festival, Best Environmental Film Award at the New York Wild Film Festival, Honorable Mention for the Full Frame Film Festival Nicholas School for the Environmental Award, and an Emmy in New Approaches in Documentary. Stevens teaches photojournalism and video storytelling at the University of North Carolina at Chapel Hill. Born in Kentucky into a family of farmers, Stevens longs to build things, raise animals and grow plants.
The Ross Brothers
The Ross Brothers films have been featured at museums and film festivals throughout the world, including the Museum of Modern Art and Lincoln Center in New York, the Centre Pompidou in Paris, and the British Film Institute in London. Their work has been supported by the Sundance Institute, the Rooftop Filmmaker's Fund, Cinereach, The San Francisco Film Society and a generous grant from the late Roger Ebert. They were honored as Ambassadors for the American Film Showcase and as Sundance Documentary Institute Fellows.
Their first feature length film, "45365," was the winner of the 2009 SXSW Grand Jury Prize for Best Documentary Feature and the Independent Spirit Truer Than Fiction Award. They went onto receive numerous accolades, including nominations for Editing, Cinematography, and Debut Feature at the Cinema Eye Honors; the film was also broadcast as part of PBS' Independent Lens Series. Their second feature, "Tchoupitoulas," had its world premiere at SXSW in 2012 and premiered internationally at CPH:DOX, where it won Special Mention. It went onto receive awards at the Ashland Independent Film Festival (Best Documentary), the Dallas International Film Festival (Grand Jury Prize), the Indie Grits Festival (Big Grit), and the HotDocs Festival (the Emerging Artist Award).
In 2015, they premiered "Western" at the Sundance Film Festival where it was awarded the Jury Award for Verite Filmmaking. It had previously been part of the Sundance Labs at Skywalker Ranch. "Western" has gone onto receive a number of notable awards, including the SXSW Louis Black Lonestar Award, The AIFF Les Blank Award for Best Feature Length Documentary, and the San Francisco International Film Festival Golden Gate Award, among others. Western was also featured in New Directors New Films. Their latest project, "Contemporary Color," premiered as the Opening Film of the World Documentary Competition at the 2016 Tribeca Film Festival, where it garnered the Juried Awards for Best Documentary Editing and Best Cinematography.
Luisa Dantas
Brasilian-American filmmaker Luisa Dantas works at the intersection of storytelling and social justice. Her most recent project, "Land of Opportunity," chronicles the reconstruction of New Orleans through the eyes of those on the frontlines and asks the question: What kinds of cities do we want to (re)build in the 21st century? The multi-platform documentary includes an award-winning film and groundbreaking interactive web platform funded by Ford, Rockefeller, Chicken and Egg Pictures, NBPC and Arte. Luisa also co-produced the acclaimed documentary, "Wal-Mart: The High Cost of Low Price." Her first fiction film "Bolo" was produced in Brasil. She has also written for the animated series "Go, Diego, Go!!"
She received a screenwriting fellowship from Disney/ABC. She taught screenwriting and documentary filmmaking at Tulane University. She attended Brown University and received an M.F.A in Film from Columbia University. She currently consults on impact-driven storytelling for a diverse range of clients, including the Ford Foundation.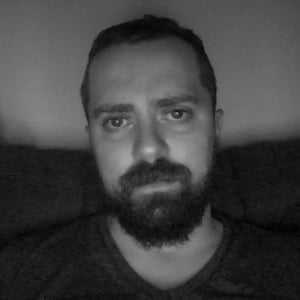 Mark Trent
Born and raised in West Virginia, Mark E. Trent has traveled across the globe telling intimate stories for some of the world's largest companies. He also focuses on long-term documentary projects and short films in and around his hometown in West Virginia. Trent received his BFA from The Savannah College of Art and Design in 2012. Shortly after graduating, he moved to New York City and began working for a boutique marketing agency called Group SJR. Later moving on to work for CNN's content marketing studio, Courageous. His passion for story telling spans photography and film and when he is not on the road he is working on personal projects.
Brent Joseph

Brent Joseph is an award-winning writer, director and editor of documentaries and fiction films. He started as an assistant in cutting rooms for a variety of films, including Larry Clark's cult classic "Bully," David Fincher's Oscar-winner "The Curious Case of Benjamin Button" and Seth Rogen's "This is the End." He then became an editor on several films, including "Shell Shocked" (PBS, co-writer), "MTV's True Life: I'm Living in Iraq" (Edward R. Morrow award for Best TV Network News Documentary, co-editor), and "Five Time Champion" (SXSW). Brent also directed two short documentaries about Hurricane Katrina, which screened at over fifteen festivals from Los Angeles to Paris. The first, "A Loud Color," was featured on NPR, streamed on IFC's website and was distributed through Netflix by Media That Matters. The second, "Holdout," was included on the Best of Slamdance 2008 DVD. Brent also owns Digital Narrative Archive, a production company that specializes in personal history films.
Producers